Check out our Best sellers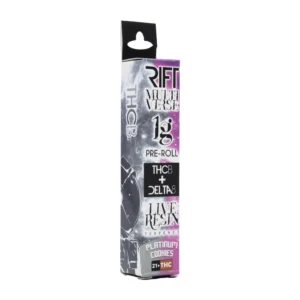 Multiverse Pre-Rolls
Introducing RIFT Pre Rolls – the perfect way to enjoy premium quality hemp flower in a convenient and easy-to-use pre-roll format. Made with the finest organic hemp flower, these pre-rolls are expertly crafted to deliver a smooth, flavorful and satisfying smoking experience.
RIFT Hemp Pre Rolls come in 4 different blends, each with its own…
View Product
Deep Space Double Chocolate Brownies
Rift Deep Space Double Chocolate Brownies are loaded with rich chocolate and Delta 9, THCB, THCP, and Delta 10 cannabinoids. Our THC-infused brownies offer a delicious and convenient way to enjoy the benefits of hemp. These brownies are discreet, tasty, and are easy to transport and can be consumed in small amounts for a controlled…
View Product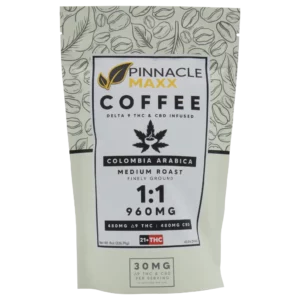 MAXX CBD/Delta 9 1:1 Coffee
Introducing our new Pinnacle MAXX 1:1 CBD and THC coffee! This coffee boasts the perfect blend of premium ground coffee, CBD, and equal parts Delta 9 THC extract.
Our coffee is carefully crafted using only the finest coffee beans, roasted to perfection to bring out their rich and bold flavors. We then infuse our coffee…
View Product
See what others have to say
"This is a game changer! Both my fiance and I have chronic pain conditions and have been on many different medications to try to manage them. For me, I've been lucky enough with the addition of the Harmony, I've been able to wean off all prescription pain killers! I'm also sensitive to sativa so this blend is perfect for me. My fiance has been able to add this to his regimen and cut down the amount of break thru pain meds he has had to take. Highly recommend this product."
"I have arthritis in my left arm that appeared after receiving my COVID19 vaccine and booster shots. I am really pleased to have the pain greatly reduced since using Cooling Hemp Relief Cream 250mg for about 3 weeks. I even slept on my right side for the first time last night without causing the pain to increase! Thanks, Pinnacle!"
"This is my 3rd purchase from Pinnacle and right now no end in sight. In each case the purchase came before the expected date which is always nice and each time whoever did the packing wrote a little personal thank you note and if it was a local store I would have tipped them. Now on to the newest 1gm carts! These carts are my relaxation. The price is excellent for the products. I have been pleasantly surprised with each purchase and applaud the packers for their little thank notes!"
Still have questions? Let us help!